Keynote Speakers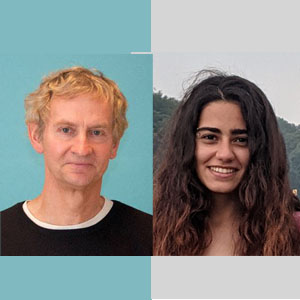 Prof. Jan Treur & Gülay Canbaloğlu
Prof. Jan Treur
Social AI Group, Vrije Universiteit Amsterdam, Netherlands
Gülay Canbaloğlu
Researcher & Ph.D. candidate, Delft University of Technology, Netherlands
---
Speech Title:
Context-Sensitive Control of Adaptation: Self-Modeling Networks for Human Mental Processes Using Mental Models Applied to Model Organisational Learning
Abstract: Within their mental and social processes, humans often learn, adapt and apply specific mental models of processes in the world or other persons as a kind of blueprints. In this presentation, it is discussed how analysis of this provides useful inspiration for the development of new computational approaches from a Machine Learning and Network-Oriented Modeling perspective. Three main elements are: applying a mental model as a form of internal (mental) simulation, developing and revising a mental model by some form of adaptation, and exerting control over this adaptation in a context-sensitive manner. This concept of controlled adaptation relates to the Plasticity Versus Stability Conundrum from neuroscience. The presented analysis has led to a three-level computational architecture for controlled adaptation. It is discussed and illustrated by examples of applications how this three-level computational architecture can be specified based on a self-modeling network and used to model controlled learning and adaptation processes based on mental models in a context-sensitive manner. The abovementioned is joint work with Raj Bhalwankar and Laila van Ments; a Springer Nature book about it will be available in December 2021. Recently, as an important next step it has been found out by Gülay Canbaloğlu how the very challenging topic of computational modeling of complex multilevel organisational learning can be addressed. After a number of published papers this year, another Springer Nature book focussing fully on the latter topic will appear in 2022.
Biography: Jan Treur works as a full professor in Artificial Intelligence. He is an internationally well-recognized expert in human-directed AI and cognitive and social modelling. The research of Jan Treur during the past 10 years concerns both fundamental and application-directed aspects of human-directed AI. This covers methods and techniques for modelling and analysis of human-directed AI approaches in a number of application areas, including Cognitive and Social modelling and simulation. He has been and still is active both by author and PC member roles in practically all relevant conferences and journals in these AI and application areas. Currently his research has mostly a multidisciplinary focus and addresses Network-Oriented Modeling approaches based on adaptive temporal-causal networks to model cognitive, affective and social interactions, with two books about this published in 2016 and 2020. Applications cover multi-order adaptive network models for mental and social simulation and human-aware or socially aware AI systems and virtual agents. More details can be found at URL https://www.researchgate.net/profile/Jan_Treur.

Gülay Canbaloğlu combines her studies in Computer Engineering, Sociology and AI at the prestigious private Koç University in Istanbul with her work as researcher and Ph.D. candidate for the Safety and Security Science group at Delft University of Technology under supervision of prof.dr. Jan Treur and dr. Peter Roelofsma. Her research focus is on computational modelling of organisational learning with special application to learning of just safety culture in health care organisations. Part of her research is conducted in collaboration with dr. Anna Wiewiora from the School of Management of Queensland University of Technology in Brisbane. In her recent work she reached an important achievement by successfully using self-modeling networks to obtain suitable computational models of complex organisational learning processes. More details can be found at URL https://www.researchgate.net/profile/Guelay-Canbaloglu-2.
---
Prof. Enrique ZUAZUA
[1] Friedrich-Alexander-Universität Erlangen-Nürnberg, Germany
[2] Fundación Deusto, Bilbao, Basque Country, Spain
[3] Universidad Autónoma de Madrid, Spain
---
Speech Title:
Neural Differential Equations, Control and Machine Learning
Abstract: We discuss Neural Ordinary Differential Equations (NODEs) from a control theoretical perspective to address some of the main challenges in Machine Learning and, in particular, data classification and Universal Approximation. More precisely, we adopt the perspective of the simultaneous control of systems of NODEs. For instance, in the context of classification, each item to be classified corresponds to a different initial datum for the Cauchy problem of the NODE. And all the solutions corresponding the data under consideration need to be driven to the corresponding target by means of the same control. We present a genuinely nonlinear and constructive method, allowing to estimate the complexity of the control strategies we develop. The very nonlinear nature of the activation functions governing the nonlinear dynamics of NODEs under consideration plays a key role. It allows deforming half of the phase space while the other half remains invariant, a property that classical models in mechanics do not fulfill. This very property allows to build elementary controls inducing specific dynamics and transformations whose concatenation, along with properly chosen hyperplanes, allows achieving our goals in finitely many steps. We also present the counterparts in the context of the control of neural transport equations, establishing a link between optimal transport and deep neural networks.

This is a joint work Domènec Ruiz-Balet.
Biography: Enrique Zuazua Iriondo (Eibar, Basque Country – Spain, 1961) dual PhD in Mathematics – University of the Basque Country & Université Pierre et Marie Curie, holds a Chair in Applied Analysis – Alexander von Humboldt Professorship at FAU- Friedrich–Alexander University, Erlangen–Nürnberg (Germany). He leads the research project "DyCon: Dynamic Control", funded by the ERC – European Research Council at Deusto Foundation, University of Deusto – Bilbao (Basque Country, Spain) and the Department of Mathematics, at UAM – Autonomous University of Madrid where he holds secondary appoints as Professor of Applied Mathematics (UAM) and Director of CCM – Chair of Computational Mathematics (Deusto).
His fields of expertise in the area of Applied Mathematics cover topics related with Partial Differential Equations, Systems Control and Machine Learning, led to some fruitful collaboration in different industrial sectors such as the optimal shape design in aeronautics and the management of electrical and water distribution networks.
With an important high impact on his work (h-index = 43) he has mentored a significant number of postdoctoral researchers and coached a wide network of Science managers.
He holds a degree in Mathematics from the University of the Basque Country, and a dual PhD degree from the same university (1987) and the Université Pierre et Marie Curie, Paris (1988). In 1990 he became Professor of Applied Mathematics at the Complutense University of Madrid, to later move to UAM in 2001.
He has been awarded the Euskadi (Basque Country) Prize for Science and Technology 2006 and the Spanish National Julio Rey Pastor Prize 2007 in Mathematics and Information and Communication Technology and the Advanced Grants by the European Research Council (ERC) NUMERIWAVES in 2010 and DyCon in 2016.
He is an Honorary member of the of Academia Europaea and Jakiunde, the Basque Academy of Sciences, Letters and Humanities, Doctor Honoris Causa from the Université de Lorraine in France and Ambassador of the Friedrisch-Alexandre University in Erlangen-Nurenberg, Germany.
He was an invited speaker at ICM2006 in the section on Control and Optimization.
From 1999-2002 he was the first Scientific Manager of the Panel for Mathematics within the Spanish National Research Plan and from 2008-2012 he was the Founding Scientific Director of the BCAM – Basque Center for Applied Mathematics.
He is also a member of the Scientific Council if a number of international research institutions such as the CERFACS in Toulouse, France and member of the Editorial Board in some of the leading journals in Applied Mathematics and Control Theory.
---
Prof. KC Santosh
Chair and Associate Professor
Department of Computer Science, University of South Dakota, USA
Web: kc-santosh.org
---
Speech Title:
Need of #ActiveLearning in #AI4Healthcare (infectious disease: #Pneumonia, #TB and #Covid-19)
Abstract: AI has contributed a lot in healthcare. Infectious disease outbreak is no exception. The talk will provide a walk through about how AI-guided tools help in predicting/detecting infectious diseases, such as Pneumonia, TB, and Covid-19. Infectious disease prediction and unexploited data will be discussed, as predictive analytical tools are limited to education and training (at least for Covid19). It also covers shallow learning (handcrafted features) as well as deep learning mechanism in both image modalities: CT scan and Chest X-ray. Additionally, an obvious question, how big data is big will be discussed by taking two key points into account: data augmentation and transfer learning. Of course, the talk primarily focuses on the need of active learning in #AI4Healthcare, with a focus on Covid-19.
Biography: Professor KC Santosh, Ph.D., is Chair of the Department of Computer Science at the University of South Dakota (USD). He also serves International Medical University as an Adjunct Professor (Full). Before joining USD, he worked as Research Fellow at the US National Library of Medicine (NLM), National Institutes of Health (NIH). He was Postdoctoral Research Scientist at the Loria Research Centre (with industrial partner, ITESOFT (France)). He has demonstrated expertise in artificial intelligence, machine learning, pattern recognition, computer vision, image processing, and data mining with applications- such as medical imaging informatics, document imaging, biometrics, forensics and speech analysis. His research projects are funded (of more than $2m) by multiple agencies, such as SDCRGP, Department of Education, National Science Foundation, and Asian Office of Aerospace Research and Development. He is the proud recipient of the Cutler Award for Teaching and Research Excellence (USD, 2021), the President's Research Excellence Award (USD, 2019), and the Ignite from the U.S. Department of Health & Human Services (2014).
---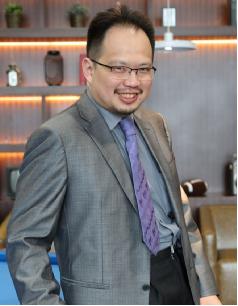 Prof. Victor Chang
Professor of Data Science and Information Systems, Teesside University, UK
---
Speech Title:
Novel developments and contributions in Industry 4.0 for smart manufacturing, AI, data analytics and security
Abstract: There are important elements to enable successful Industry 4.0, including the choice of advanced technologies and their interplay for different types of smart manufacturing. This keynote is focused on the overview, discussion and detailed technologies on the recent development in Industry 4.0 for smart manufacturing, data analytics, AI and security. There are three parts to this talk. First, it will be on the overview and general understanding of the Industrial Internet of Things (IIoT) for the Supply Chain. Second, it will elaborate on the choice and use of different advanced technologies and examples. Third, future trends will be discussed. This keynote will describe how key aspects for each part, and explain their relation, and suitable examples and recommendations for each section, and the entire topic collectively. The interplay between smart manufacturing, AI, data analytics, and security will be crucial for Industry 4.0 development.
Biography: Prof. Victor Chang is currently a Full Professor of Data Science and Information Systems at the School of Computing, Engineering and Digital Technologies, Teesside University, Middlesbrough, UK, since September 2019. He was a Senior Associate Professor, Director of Ph.D. (June 2016- May 2018) and Director of MRes (Sep 2017 - Feb 2019) at International Business School Suzhou (IBSS), Xi'an Jiaotong-Liverpool University (XJTLU), Suzhou, China, between June 2016 and August 2019. He was also a very active and contributing key member at Research Institute of Big Data Analytics (RIBDA), XJTLU. He was an Honorary Associate Professor at University of Liverpool. Previously he was a Senior Lecturer at Leeds Beckett University, UK, between Sep 2012 and May 2016. Within 4 years, he completed Ph.D. (CS, Southampton) and PGCert (Higher Education, Fellow, Greenwich) while working for several projects at the same time. Before becoming an academic, he has achieved 97% on average in 27 IT certifications. He won a European Award on Cloud Migration in 2011, IEEE Outstanding Service Award in 2015, best papers in 2012, 2015 and 2018, the 2016 European special award and Outstanding Young Scientist 2017. He is a visiting scholar/Ph.D. examiner at several universities, an Editor-in-Chief of IJOCI & OJBD journals, former Editor of FGCS, Associate Editor of TII & Information Fusion, founding chair of two international workshops and founding Conference Chair of IoTBDS and COMPLEXIS since Year 2016. He is the founding Conference Chair for FEMIB since Year 2019. He published 3 books as sole authors and the editor of 2 books on Cloud Computing and related technologies. He gave 18 keynotes at international conferences. He is widely regarded as one of the most active and influential young scientist and expert in IoT/Data Science/Cloud/security/AI/IS, as he has experience to develop 10 different services for multiple disciplines.
---
Prof. Zhihan Lv
Associate Professor
School of Data Science and Software Engineering, Qingdao University, China
---
Speech Title:
An Optimized Byzantine Fault Tolerance Algorithm For Consortium Blockchain
Abstract: According to different application scenarios of blockchain system, it is generally divided into public chain, private chain and consortium chain. Consortium chain is a typical multi-center blockchain, because it has better landing, it is supported by more and more enterprises and governments. We analyze the advantages and problems of PBFT algorithm for the application scenarios of the consortium chain. In order to be more suitable for consortium chains, we propose a new optimized consensus algorithm based on PBFT. Aiming at the shortcomings of PBFT, such as the inability to dynamically join nodes, low multi-node consensus efficiency, and primary master node selection, our optimized algorithm has designed a hierarchical structure to increase scalability and improve consensus efficiency. The simulation results show that compared with PBFT and RAFT, our new consensus algorithm increases the data throughput while supporting more nodes, and effectively reducing the consensus delay and the number of communication times between nodes.
Biography: Dr. Zhihan Lv, ACM Distinguished Speaker, IEEE Senior Member and British Computer Society Fellow. He received joint PhD. degree from Ocean University of China and the University of Paris. He has served as a research engineer at the French National Research Center in France, a postdoctoral fellow at Umeå University in Sweden, a experienced researcher at the FIVAN Foundation in Spain, a postdoctoral fellow at University College London in UK, a postdoctor at the University of Barcelona in Spain, and an research assistant professor at the Chinese Academy of Sciences. He was a Marie Curie Fellow in European Union's Seventh Framework Program LANPERCEPT. He has published more than 270 high-quality papers in virtual reality, Internet of Things, big data and other fields, in which 43 papers were published in the top journal IEEE/ACM Transactions.

Research in recent years has been published in IEEE TII, IEEE TITS, IEEE TFS, IEEE TSMC, IEEE TETC, IEEE TBD, IEEE JSAC, IEEE JSTSP, IEEE IOTJ, IEEE COMMAG, IEEE Network, ACM TOMM, ACM TOIT, ACM TIST, and conferences such as ACM MM, ACM CHI, ACM Siggraph Asia, ICCV, IEEE Virtual Reality. Published more than ten highly cited papers and one hot paper.

He won the "Best idea" award in the UMINOVA academic business competition in Sweden, the grand prize in the "Challenge Cup" entrepreneurial plan competition in China, the "Chunhui Cup" award in the innovation and entrepreneurship competition for Chinese overseas students, the third prize in the China "Challenge Cup" extracurricular academic technology competition, the third prize of Shandong Province Graduate Student Outstanding Scientific and Technological Innovation Achievement Award, the third prize of Shandong Province Higher Education Institution Humanities and Social Science Outstanding Achievement Award, and the 2020 Qingdao University Outstanding Graduate Supervisor Award.

Dr. Zhihan Lv served as editorial board member of journals, including Plos one, IEEE Access, IET Image Processing, KSII Transactions on Internet and Information Systems, and Neurocomputing. Served as the Lead Guest Editor of several well-known journals, including IEEE Transactions on Industrial Informatics, IEEE Network, IEEE Transactions on Intelligent Transportation Systems, IEEE Sensors, IEEE Consumer Electronics Magazine, IEEE Communications Standards Magazine, IEEE Journal of Biomedical and Health Informatics, Future Generation Computer Systems, Neurocomputing and Applications, Neurocomputing, etc., organized more than 40 special issues. Served as the vice chair and TPC members of ACM IUI 2015-2021, IEEE INFOCOM 2020 workshop, ACM MobiCom 2020 workshop, IEEE VTC2017-Fall, IEEE CHASE Workshop 2016, 2017, IEEE/CIC WIN Workshop 2016, ISAIR2021. In 2018, he won the IEEE Access Outstanding Associate Editor Award.

Dr. Zhihan Lv has reviewed more than 260 manuscripts for high-level journals and conferences, including IEEE TMM, ACM TOMM, IEEE TII, IEEE TBD, IEEE TMC, IEEE TLT, IEEE TETC, IEEE TC, IEEE TVCG, IEEE TITS, IEEE/ACM TCBB, ACM TOIT, IEEE Network, IEEE MultiMedia, IEEE IOTJ and other journals and ACM MUM, ACM CHI, ACM DIS, IEEE EuroVis, ACM UIST, ACM MobileHCI, ACM CHIPLAY, ACM CSCW, ACM SUI, ACM ITS, IEEE VAST, IEEE VR, ACM IUI, IEEE 3DUI, ACM TVX, ACM Creativity & Cognition, ACM EICS, ACM IDC, IEEE ICSIPA, GI, IEEE ITSC, IEEE Sensors, ACM ACI, ACM VRST, ACM ISS, ACM HRI and other conferences. He is the reviewer of the Swiss National Natural Science Foundation.
---
Prof. Antonio Liotta
Full Professor, Faculty of Computer Science, Free University of Bolzano, Italy
---
Speech Title:
Micro-Edge Learning for IntelliSensing: a Data Science perspective
Abstract: The Internet of Things, the idea that the physical world around us can be digitized, monitored and controlled, is fascinating as it complex. IoT is a mix of smart and dumb 'things', a digital ecosystem that keeps growing in size and complexity, generating a vast variety of incomplete, unstructured data. IoT is emerging as one of the biggest big-data problems at hand but is unlike any other data science projects. It is a complex spatio-temporal problem, whereby data sources are heterogeneous, unreliable, unreliably connected, and often hard to correlate. So how can we make sense of IoT data? How can we avoid turning it into an unpredictable mess?
In this talk, I explore the missed potential of Cloud-based IoT systems, whereby the sensed data is transferred pretty much un-processed to the Cloud. I argue that to make significant insights from IoT data, we need to initiate intelligent processes at the micro-edge (at the sensor nodes). By means of recent pilot studies, I illustrate the value of shallow learning and other lightweight learning methods, which may be employed to improve data quality and address communication and energy bottlenecks in typical IoT systems. I advocate an extensive use of embedded machine learning to perform a range of data analysis tasks at the very edge of the IoT, employing intelligent processes for tasks such as data cleaning, missing-data management, compression, anomaly detection, and for self-tuning the data collection itself. All-in-all, this talk is about going from 'cloud-based IoT' to 'intelligent IoT', where learning and sensing take place concurrently.
Biography: Antonio Liotta is Full Professor at the Faculty of Computer Science, Free University of Bolzano (Italy), where he teaches Data Science and Computer Networks. Antonio's passion for artificial intelligence, has driven his academic career through the meanders of artificial vision, e-health, intelligent networks and intelligent systems. Antonio's team is renowned for his contributions to micro-edge intelligence and miniaturized machine learning, which have significant potential in harnessing data-intensive systems, for instance in the context of smart cities, cyber-physical systems, Internet of Things, smart energy, and machine learning with humans in the loop. He has led the international team that has recently made a breakthrough in artificial neural networks, initiating a new research strand on sparse neural networks for embedded learning. Antonio was the founding director of the Data Science Research Centre at the University of Derby. He has set up several cross-border virtual teams, and has been credited with over 350 publications involving, overall, more than 150 co-authors. Antonio is Editor-in-Chief of the Springer Internet of Things book series , and associate editor of several prestigious journals. He is co-author of the books Networks for Pervasive Services: six ways to upgrade the Internet and Data Science and Internet of Things.

LinkedIn || Twitter || Google Scholar
---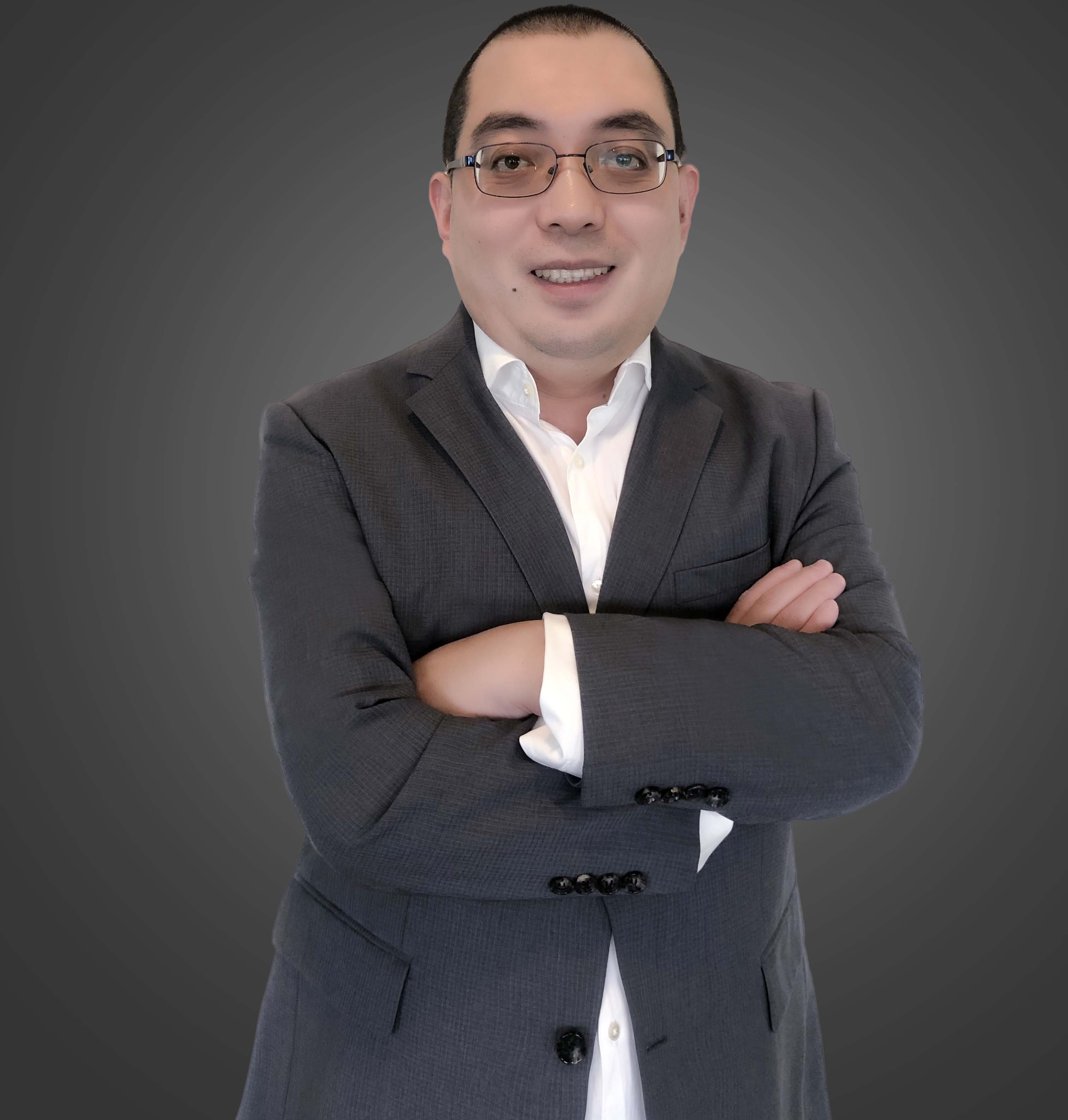 Dr. Houbing Song
Electrical Engineering and Computer Science, Embry-Riddle Aeronautical University, USA
Director, Security and Optimization for Networked Globe Laboratory, Embry-Riddle Aeronautical University, USA
---
Speech Title:
Real-Time Machine Learning for Quickest Detection
Abstract: Quickest detection, which refers to real-time detection of abrupt changes in the behavior of an observed signal or time series as quickly as possible after they occur, is essential to enable safety, security, and dependability of cyber-physical systems (CPS). Real-Time Machine Learning (RTML) has the potential to achieve quickest detection. However, Machine learning lacks the necessary mathematical framework to provide guarantees on correctness. The integration of machine learning with quickest detection not only creates new research opportunities with major societal implications, but also poses new research challenges in safety, security, and dependability. In this lecture, I will present a comprehensive survey of existing literature in the emerging area of real-time machine learning for quickest detection, identify the challenges, and evaluate the trends. I will also introduce our research findings in this area.
Biography: Houbing Song (M'12–SM'14) received the Ph.D. degree in electrical engineering from the University of Virginia, Charlottesville, VA, in August 2012, and the M.S. degree in civil engineering from the University of Texas, El Paso, TX, in December 2006.
In August 2017, he joined the Department of Electrical Engineering and Computer Science, Embry-Riddle Aeronautical University, Daytona Beach, FL, where he is currently an Assistant Professor and the Director of the Security and Optimization for Networked Globe Laboratory (SONG Lab, www.SONGLab.us). He has served as an Associate Technical Editor for IEEE Communications Magazine (2017-present), an Associate Editor for IEEE Internet of Things Journal (2020-present) and IEEE Journal on Miniaturization for Air and Space Systems (J-MASS) (2020-present), and a Guest Editor for IEEE Journal on Selected Areas in Communications (J-SAC), IEEE Internet of Things Journal, IEEE Network, IEEE Transactions on Industrial Informatics, IEEE Sensors Journal, IEEE Transactions on Intelligent Transportation Systems, and IEEE Journal of Biomedical and Health Informatics. He is the editor of six books, including Big Data Analytics for Cyber-Physical Systems: Machine Learning for the Internet of Things, Elsevier, 2019, Smart Cities: Foundations, Principles and Applications, Hoboken, NJ: Wiley, 2017, Security and Privacy in Cyber-Physical Systems: Foundations, Principles and Applications, Chichester, UK: Wiley-IEEE Press, 2017, Cyber-Physical Systems: Foundations, Principles and Applications, Boston, MA: Academic Press, 2016, and Industrial Internet of Things: Cybermanufacturing Systems, Cham, Switzerland: Springer, 2016. He is the author of more than 100 articles. His research interests include cyber-physical systems, cybersecurity and privacy, internet of things, edge computing, AI/machine learning, big data analytics, unmanned aircraft systems, connected vehicle, smart and connected health, and wireless communications and networking. His research has been featured by popular news media outlets, including IEEE GlobalSpec's Engineering360, Association for Unmanned Vehicle Systems International (AUVSI), USA Today, U.S. News & World Report, Fox News, Forbes, The Washington Times,
WFTV, and New Atlas.
Dr. Song is a senior member of ACM and an ACM Distinguished Speaker. Dr. Song was a recipient of the Best Paper Award from the 12th IEEE International Conference on Cyber, Physical and Social Computing (CPSCom-2019), the Best Paper Award from the 2nd IEEE International Conference on Industrial Internet (ICII 2019), the Best Paper Award from the 19th Integrated Communication, Navigation and Surveillance technologies (ICNS 2019) Conference, the Best Paper Award from the 6th IEEE International Conference on Cloud and Big Data Computing (CBDCom 2020), and the Best Paper Award from the 15th International Conference on Wireless Algorithms, Systems, and Applications (WASA 2020).
---